denovaire//
irina karamarković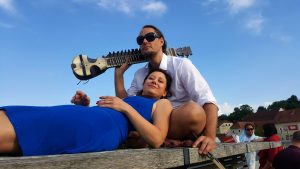 Concert
14. Jänner 2021, Artist's, Graz, Lagergasse 98
Concert
23th November, Belgrade, /w szene instrumental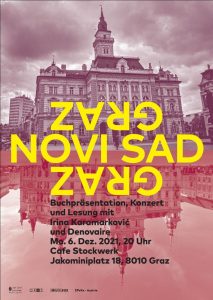 Concert
6. Dezember Stockwerk/ Graz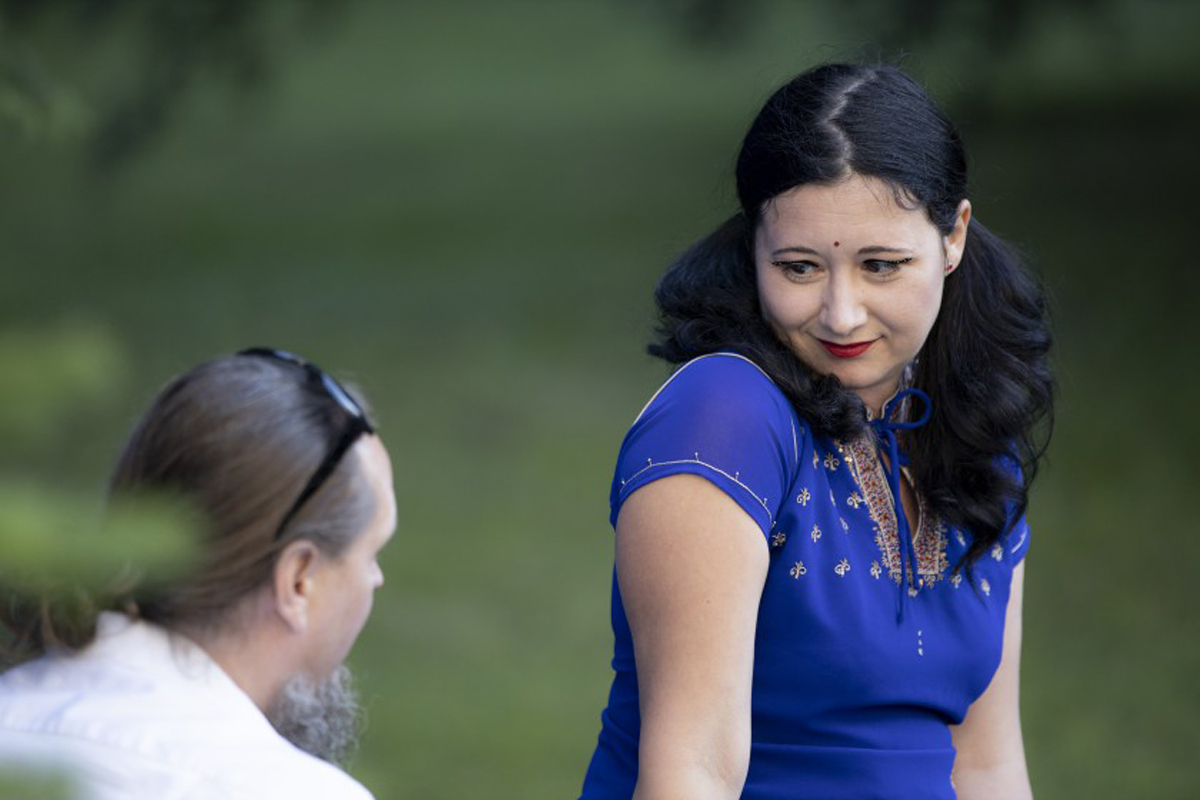 When others dutifully underline the voice with an accompanying instrument, play "songs" that depict pop culture, this exceptional duo rushes through all genres, disregards clichés and surprises its audience.
With exceptional vocal power, Southeastern European, Arabic, Celtic, avant-garde, jazz, rock and pop cultures are fermented into something new and, together with synthesizers and Indian instruments, are led through emotionally stirring, glittering worlds of sound in an equal partnership.
Open your ears and enjoy!
Wenn andere brav die Stimme mit einem Begleitinstrument untermalen, "Songs" spielen, die Popkultur abbilden, da rauscht dieses Ausnahme-Duo durch alle Genres, missachtet Klischees und überrascht sein Publikum.
Mit exzeptioneller Stimmkraft werden hier südosteuropäische, arabische, keltische, Avantgarde-, Jazz-, Rock- und Popkulturen zu Neuem vergoren und gemeinsam mit Synthesizern und indischen Instrumenten in einem gleichberechtigten Miteinander durch emotional mitreißende glitzernden Klangwelten geführt.
Ohren öffnen und genießen!
Deno plays the rare Indian instrument esraj and fuses its mellow sound with the rich voices and tales, Irina is hauling from the depths of European culture. Singing not less than tunes and songs in 12 different languages, she can guide her audience through diverse landscapes.
We create an otherworldly and contemporary sound with synthesizers and electronic devices.
When the occasion is intimate, we prefer performing an acoustic set with the Indian esraj and voice only.

An artist, performer, musician, author, composer, arranger, lyricist, singing coach, lecturer…
She writes literary and scientific texts, often works in the theatre and collaborates with visual artists and other artists beyond the music sphere.
… did the academies of music and forgot.
He breathes Sound.
He lives in Graz until the political situation will drive him away.
He is performer.
He composes contemporary and cinematic sound.
He performs live with Indian instruments and synthesizers in experimental sets.
He loves people.
office [at] irinakaramarkovic [dot] com
or
office [at] denovaire [dot] at